I don't know in other countries, but here in the Philippines one good thing about going beach bound is the chance to enjoy healthy sea foods freshly drawn out from the sea.
When we talk about freshly catch fish especially the big red ones, stew or tinola is by far the most popular way of doing it and is a favourite by locals.
What you see below is what awaits us all for lunch after that exhausting yet fun island hopping my friends and I did in Britania during the final day of Surigao del Sur trip last weekend. Hmm… imagine how delightfully tasty that was. 😉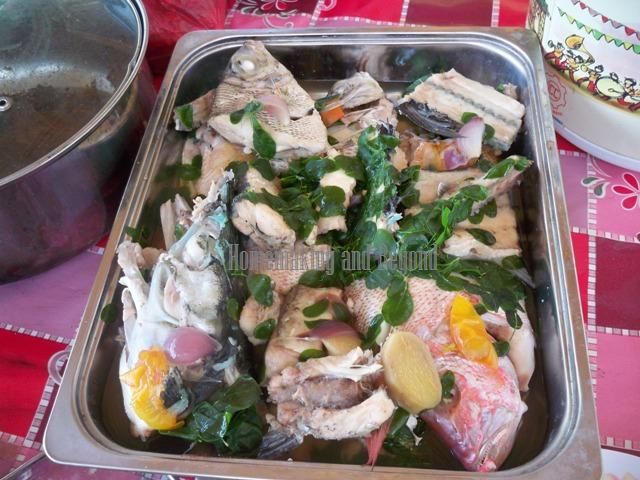 Also other than these fresh fish, we also had a taste of such huge sea shells we barely found in the local market. Once again forgive the sloppiness of not even caring to take pictures of it and knowing what they're called. But I'm telling you those were the best meals we've ever had during the entire trip. I guess anyone who has gone to that place would wish they could have stayed longer.
I did! 😉
Anyway, if you're wondering what those places I am talking about looks like, you may see pictures from this post.