Here you go… my newly installed window grills!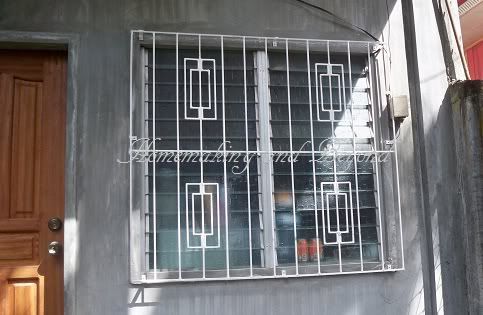 Like what I have previously mentioned, I found its design on the net. I like it simple and neat. Many around our neighborhood shared common window grills design. I wanted mine to be different so I took time to look up for one. I also had it painted white – exactly as it's shown on the picture when I first saw it.
A very well done job! Two thumbs up for the builders.
Unlike without it, now I feel safer and most importantly, I am now ready to take off for the planned family summer getaway, come first of May!